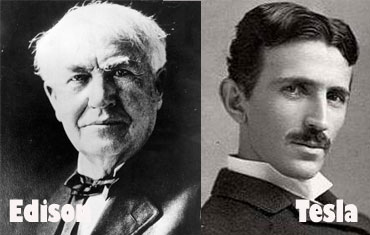 March through the Steps of Innovation
Global market Need to compete Outsource pressures Slipping balance sheet.   Must differentiate So, go innovate! Innovate! Innovate. (Yeeeah, Innovate!)  
This is today's rallying cry. Businesses leaders intone it, government officials cantillate it, employees worry about it, and whole industries are moving to embrace it. We call it 'innovation cheerleading' because lots of people know innovation will help us compete, therefore they talk about it; but very few people know how to do it, so… they talk about it.
It is not enough to just speak about the importance of innovation.
It's not enough to just generate lots and lots of ideas. Brainstorming is not the same as innovation.
And finally, it is not enough to just support innovation – this is critical to understand. Supporting innovation or creating an environment of innovation is nice to have but it is not necessary.
Innovation is produced by taking step-by-step action, by marching through a process that delivers results. Yes; there is a structured methodology for innovation, as counter-intuitive as that seems.
For some gifted few this process is instinctive and happens repeatably (Edison, G. Washington Carver, Eliza Murfey and Marion Donovan). For the vast majority, however, the act of innovation is like a lightning strike. It happens infrequently and below the surface of consciousness; therefore, there is no control and it is nearly impossible to manage.
As executives, we need innovation to become procedural within our organization. We need to schedule, track, and measure it. Once it is manageable it's as useful as other business processes: cost reduction, Lean, optimization, new product development, inventory turns, and supply chain management. We need innovation to be repeatable, predictable, and positively impact our bottom line and align with our priorities.
Read More