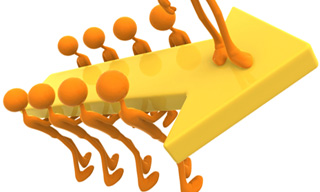 A recent interview on Textile World's website had EDANA's Scientific & Technical Affairs Director, Marines Lagemaat, asking question of keynote speaker Omar Hoek, executive vice president at Ahlstrom-Munksjö.
They were speaking about how difficult it is to manage innovation and many companies used a stage-gate process.  Mr. Hoek commented that the desire to manage using a stage-gate process came from wanting a clear predictable target and trying to organize efforts around current business infrastructure: structural, budgeting and accountability.
Also, he said that today we see many different types of innovation: fast pace and sometimes slow-paced, random behaviors, existing versus new technology, with or without external partners and more. "
It gets very complex," he stated, "to make a one size fits all model for … innovation."
It's true that business loves predictability and structure. Innovations are often "revolutionary" or disruptive and so appears at odds with predictable core systems and structure. But nothing is further from the truth. Innovators love to take things that appear to be at odds and create synergies. That's one of the things I love most about innovation.

So what do I mean?