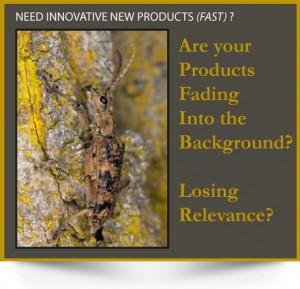 We are committed to helping leaders effectively navigate uncertainty. Do you have a complex business issue?  Do you have a difficult technology problem? We help you solve "seemingly impossible" problems. We can show you how to find high-value, "reputation-making" opportunities that others can not see and then master them.
Using a structured innovation methodology with Lean Six Sigma, design, reliability, quality, process performance and "people factors" we've helped clients book millions of dollars in savings and revenues. We work with individual leaders, departments, organizations and at the market scale.
We look forward to working with visionary individuals and companies to accomplish great works.
INNOVATION DELIVERED ON DEMAND
We offer consulting / training / certification services in Six Sigma (Lean Sigma), Structured Problem-Solving, Innovation, and Change Management. We can help if:
You must develop an innovation strategy, create innovation as a core competency, or solve a "seemingly impossible" problem
You need a smooth path from R&D Challenge to producible product
You need a breakthrough market strategy or business model and must better manage your competition
You need to improve your processes, design more efficient systems, or troubleshoot
You are responsible for developing new products or plan to disrupt market leaders or must improve your cradle-to-grave commercialization cycle
You need to resolve an entrenched issue loaded with resistance, we can help – easily and quickly
Enter our world – a world where innovation is an applied science. Everyone is talking about how important innovation is; let us help you get started creating inventive-level breakthroughs so you stay relevant on your job, in your industry, and with your customers.
We specialize in: Team-Based Problem Solving