MEET OUR TEAM
Passionately committed to business beyond limits with integrity, solving problems for good so that change happens naturally - now and for generations to come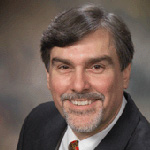 SCOTT BURR, Senior Partner & Managing Director:
Strategy
Organization efficiency & effectiveness
Change management
Risk Management
Growth & Go-to-Market Strategy (including Digital 4.0)
Scott has worked in over a hundred industries including aerospace, automotive, genetics, robotics, software, and consumer products. As a Six Sigma Master Black Belt himself (from Juran & BMG) he has overseen productivity improvement by a factor of six over eight years. He is devoted to improving the relationship between innovation, design, reliability, quality, manufacturing process performance and people. Mr. Burr constantly improves financial performance and has helped book millions of dollars in savings and revenues.
Scott has a rare blend of creative and technical capabilities, which means his clients are able to create powerful insights and solutions that unleash leadership talent, leverage cutting-edge knowledge, integrate change into the corporate infrastructure, and establish a competitive advantage.
Mr. Burr has volunteered for the American Society of Mechanical Engineers (ASME) for over 20 years, earning him ASME Fellow status and a Dedicated Service Award given to less than 1% of the membership. Scott began volunteering early in life serving a broad variety of Boards, advisory, and non-profit organizations.
His personal interests include medicinal nutrition and the ancient cultures of Hawaii.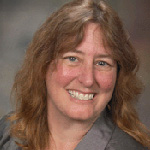 Dayna Hubenthal, Senior Partner & Managing Director:
Strategy
IP-related investigations 
Change management
Emerging market strategies 
Regional development 
Strategic communication 
Dayna has worked in over a hundred industries, mostly entrepreneurial organizations small-cap to middle market, using her innovation-based, people-oriented, refuse-to-be-limited work ethic to roll up her sleeves and help move companies forward. Her strategic and research prowess helps clients question assumptions that others fail to examine, solve problems that seem impossible, and help implement change so it happens naturally.
She has an extraordinary understanding of groups, systems, technology, and cultures. She uses these skills to facilitate high performance, overcome hidden obstacles, and speed implementation so solutions stick.
Many cultures interest her, especially the ancient cultures of Hawaii. Ms. Hubenthal enjoys discovering archetypal patterns and subtle differences throughout societies and is interested in social innovations. She is fascinated by great human achievement and by how change propagates throughout a system.
- BELIEVE – INCUBATE – SCALE - DOMINATE -
We help our clients successfully create a strategic map of their desired market position and minimizing project risk while accelerating implementation and reducing costs.
MEET OUR BOARD OF ADVISORS
One of the many strengths of Innovation Scientific is our terrific Board of Advisors. Our advisors are made up of representatives from academia, across industries, are community leaders as well as impressive business people. They help us grow our business in line with our integrity because innovation is a powerful tool so it comes with great responsibility. We're pleased to introduce these amazing experts and hope you'll get to know them a little better. They are each one of high merit - amazing, really - and have been good stewards during their careers. They are lighthouses for us.
Dr. Fred Barez,
Board Adviser, Innovation Scientific, LLC
In the grand tradition of innovation, Dr. Fred Barez has had a profound effect on the hotbed of technology known as Silicon Valley: as a hands-on engineer, as a businessman, as a distinguished professor at San Jose State University, and as an active member of professional organizations. He has been instrumental in nurturing the relationship of genius, capital, and technology in the whole Bay Area.
Dr. Sam Haddad,
Board Adviser, Innovation Scientific, LLC
Also in the grand tradition of Silicon Valley, Dr. Sam Haddad has had a profound effect on entrepreneurship here in the valley and across the globe:
Consulting Professor, Electrical Engineering, Stanford University

Silicon Valley Engineering Council Hall of Fame (2012)

Founder, President and CEO of HTCS Consulting Services

President and Chairman of the Board of Directors of Silicon Valley Engineering Council (SVEC)

Chair of the SVEC Engineering Council Hall of Fame

Dr. Mahantesh Hiremath,
Board Adviser, Innovation Scientific, LLC
Dr. Mahantesh Hiremath is one of the top 5 people in the world to have designed and engineered systems in four environments – deep underground, off-shore, on-ground and in space. He was a Congressional Fellow assisting the Committee on Science, Space and Technology of the US House of Representatives. Dr. Hiremath has served as Adjunct Professor of Civil and Mechanical Engineering while mentoring 100's of engineering seniors and early-career engineers through training programs and ASME conferences. 
"Leadership is not about a title or a designation. It's about impact, influence and inspiration. IMPACT involves getting results, INFLUENCE is about spreading the passion you have for your work, and you have to INSPIRE..." Robin S. Sharma
MEET OUR ALLIANCE MEMBERS
We are a small but deep consulting firm; part of an alliance of professional innovators and subject matter experts who are all passionate about resolving high-stakes challenges across many industries from top-floor to shop-floor.
Dana W. Clarke Sr.
President/CEO of
Applied Innovation Alliance, LLC
delivers growth and profitability through structured approaches to innovation to all areas of business: front-end strategic planning, R&D, product and process development, business development and the implementation of innovation as a core competency.