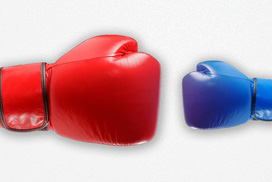 Recently a peer sent me an article by David Carboni called, "Activating High-Performing Teams: Connection eats control for breakfast". 
I thought on this after reading the article. The wisdom is there and yet I was troubled by the primary quote in the article. I knew what I did not like but needed the words to articulate it even though it is a small differentiation and not elegant. The difference however is critical to show a more precise direction on how good leaders interact and why it matters. Here is how I would modify the quote:
"The contradiction of leadership is that people say 'yes' and feign cooperation because they do not feel safe in their relationship with leadership and/or with their ability to contribute. They do not feel safe to say, 'That won't work because…' or in the more extreme of leadership missteps do not want to risk their job to say 'No that unwise, because…'."
The lack of safety comes from a deep form of management insincerity (and not necessarily an ignorant or abusive company) and the lack of a process that makes the contradictions between what we need to do on the market end of things versus with what we need internally to make that work and with individual employee needs. Oh, and let's not forget the shareholder and the community.
These contradictions are multi-headed hydras

Many problems never get solved because we stop too soon.

Most companies do not have a process to transition from the board room to management and to interact to create a seamless strategy to tactical plan.

Many individuals feel fear because of lack of trust in management or in self.

We know we must be team and company oriented but companies generally ignore the needs for employees to protect their families and personal interests and many employees won't go the extra mile at work.

Shareholders usually have a singular interest in financial growth.

The "because…" is critical to demonstrate trust that I, as an employee or leader, have a legitimate reason for saying "No". I am collaborating in the highest sense of leaving an open for solving the next problem.
The original quote is pithy and conveys a deep meaning about the role of management and trust; however, feeling "safe" alone does not actually improve cooperation.
Within companies that provide a clear policy on the relationship between employees and management I have seen many abuses by both management and employees leveraging the rules of engagement because they know the margins of safety for their job. They do not cooperate and often sabotage each other. What they lack is: trust in the other's desire to sincerely represent the interests of the other.
Of course, in the end, this is what I perceive to be the deepest meaning of the original quote.
Thus to make my final modification more elegant I would not modify it this way:
"The curse of leadership is that people say 'Yes' until they feel trust enough in management to say 'No, because…'."
I found the article useful. I hope these musing are helpful for you as well.