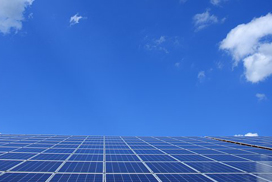 Recently on LinkedIn Professor Phillip asked this question to the group:
"Could solar power energy be the future? Why?
Sunlight is the world's largest energy source and the amount that can be readily accessed with existing technology greatly exceeds the world's primary energy consumption. Sunlight is free, clean, endless and technically exploitable in most of the inhabited earth.
Whilst today in the UK, solar power is only economical in high value niche applications, growth is being achieved where subsidies are available. Projections show the potential to achieve economic viability for a significant generation share, particularly in emerging economies.
How do you think solar power will be integrated in the future?"
My answer was the following: Anytime a significant new energy source is proposed for mass consumption, it faces two huge barriers to entry.
Read More