are you ready for diversity in the c-suite?
Have you said, "I want my rising stars to be in the business of doing business. We need a diverse pool of people training for leadership positions and with P&L responsibilities." That's great! In most companies the exact opposite happens. Too often, the stars a company paid premium to recruit, jumps off the fast track early in their careers (usually at that first supervisory level). See what others in different industries are doing to keep their critical talent satisfied and on track.
"Employee disengagement costs employers a staggering £340 billion/yr in the UK. That's enough to buy Google 3 times and still have £71 billion to spare!"
Did you know?
Diversity in the boardroom is a cold, hard cash benefit? Companies with a high representation of women board members significantly outperform those with no female director.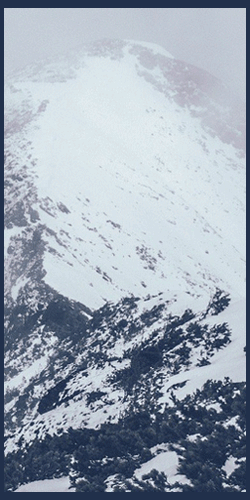 THE TITLE OF OUR NEXT EXECUTIVE ROUND TABLE ON THIS TOPIC:
So Good, They Can't Be Ignored: Critical 60-Day Strategies For Women/Minorities Headed to the C-Suite (so they win the promotion wars & out-perform their peers)
When

it's smart to think about getting help
To get real traction, this topic needs to be tied to boardroom-speak and the bottom line. There are a number of  interesting metrics that allow you to speak about your results in those terms.
A lot of our clients are wanting to have conversations with us because they are planning for the next big reporting event: quarterly earnings, reporting in front of the board, promotion events, job rotation openings, performance reviews for HR (or the training group), inclusion in the annual report or awards submissions.
When we talk with leaders involved with this issue, they have questions about timing and how much runway they might need to put together some projects like tweaking their Women's Leadership Program to move the needle before an award submission or putting together an executive retreat or, even better, putting together an internal executive round table on this topic. They are looking for some quick wins they want to get into our schedule - even for a brief sounding board perspective - in order to get some things done before their deadline.
We'd like to offer you the same perspective so you understand what kind of runway you need to put into your plans in the coming year - what is the lead time for planning these types of events.

Why

it's important to us
The reason we've decided to focus on this topic is we have a "rainbow" family and we've watched many of our loved ones from their 20's to their 60's drop off the C-Suite career track. Now, I understand not everyone is suited for that kind of competitive and ambition-driven career, but they are generally leaving because after working through a few promotions, they lower their expectations about what was possible for them and were, therefore, less confident and less willing to take risks about career choices. And after looking around the world, this is a big trend that involves everyone and everywhere. We know… we've proven with our work… it doesn't have to be that way. Current solutions for the problem just need to be tweaked bit and that's where innovation comes in.
Now we will always support our loved-one's decisions totally, but… if they wanted to move up… we wanted to make sure that happened for our girls and for our diverse family. So that's why we got involved with this issue and why we are passionate about finally getting some movement forward.
CONTACT US
If you are interested in participating in our next closed-door ERT on this subject, contact us (below). If you are a leader involved with this issue, and have questions about how to put together an internal executive round table on this topic, or want some quick wins so you want to get onto our schedule - even for a brief sounding board perspective - in order to get some things done before your important deadline, please give a quick summary in the form below.
OUR OFFICE
Headquarters
15024 SE Pinegrove Loop
Clackamas
OR 97015
USA
Or call 408-689-0888 for our Silicon Valley Office
Latest New from our picks for Diversity RSS feeds